Maintain cleanliness shows that your company's sustainability
Y-City Power Wash can bring your entrance back to life.
Making a good first impression is important for every customer that walks through your door and knowing that your establishment is clean and taken care of right!
Always making sure your facility is looking its best while giving the impression to your customers appearance and cleanliness is a priority.
We cover a wide range of interior and exterior building & facility cleaning services!
While on site YCPW handles all jobs professionally & safely!
The job will be completed to OSHA & EPA standards and as accordingly for the safety of our crew members, your staff and customers as well as the environment.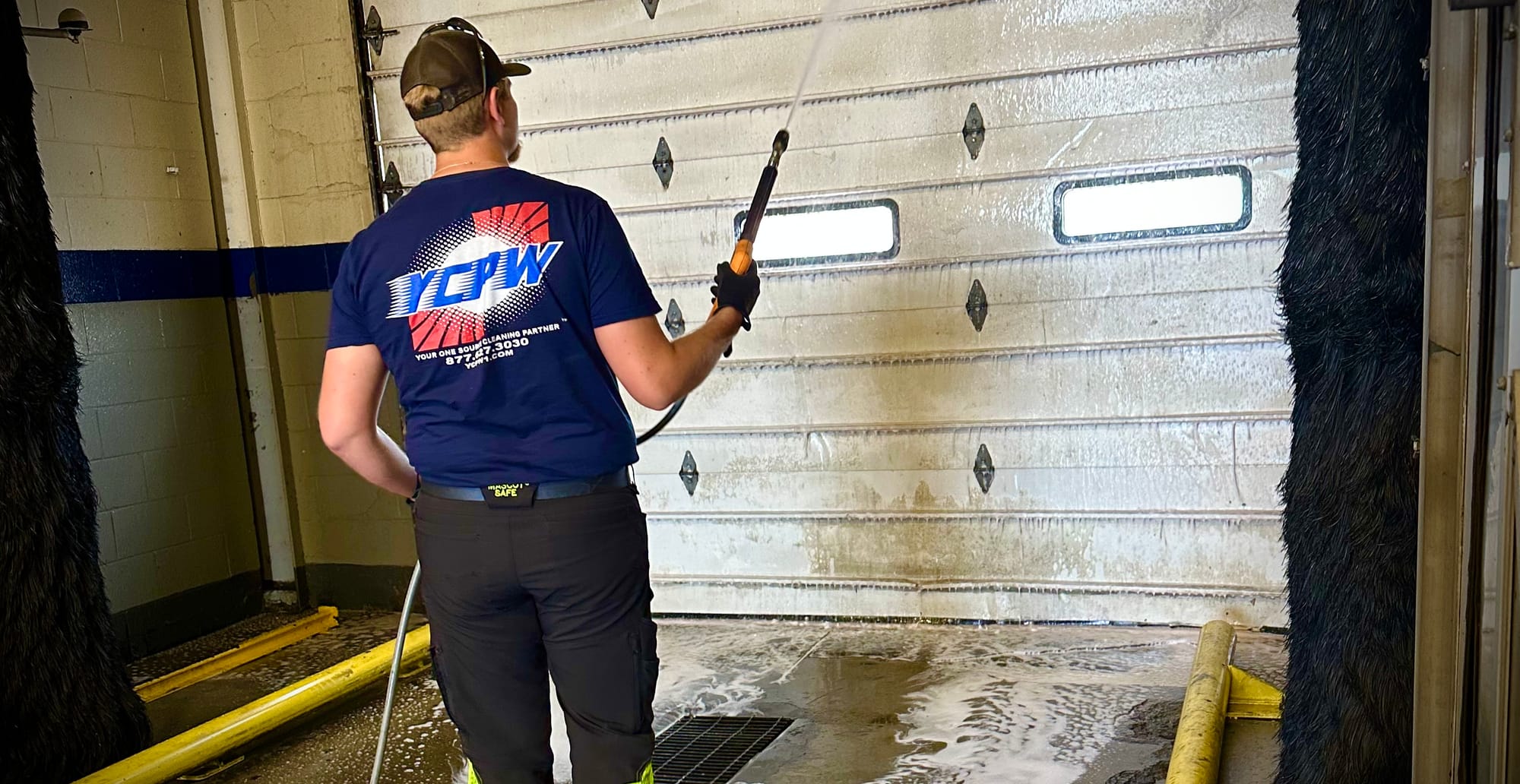 Why is sustaining a clean facility is important?
Businesses can get overwhelmed by local - state and federal authorities to comply for a sustainable cleaning program.
Many workplace injuries and illnesses can be prevented by maintaining a clean, safe work environment. A well-kept facility has fewer slipping and tripping incidents. ... Clean, clutter-free workspaces, fewer fire hazards, hygienic conditions, and better overall maintenance contribute to keeping your workers and customers safe.
There are in fact many 'hidden' advantages to maintaining a clean facility:
There's a direct correlation between a clean work environment and improved employee health. A clean environment can help reduce worker sick days.
A regular cleaning program preserves and protects building assets such as carpets, floors, tile surfaces, equipment. It prevents excessive wear and extends lifespans.
A fresh clean workplace can be an excellent marketing tool, whether you're trying to impress prospective clients, lease space or sell the building.
A clean, healthy building plays extremely well with occupants, creating a welcoming atmosphere, often subconsciously encouraging hard work and collective effort.
The appearance is one of the major elements that separates one business to another and brings added value.
Having a clean store front - building and facility enhances your curb appeal to your customers and your company's image keeping your investments clean for inspections for a safe - clean - sanitary establishment for your employees & personnel for a cleanliness environment! See our services below
Our Services
Building & Facility Cleaning
Warehouse Cleaning
Store Fronts
Office Cleaning – Sanitizing all touch point areas
Concrete Cleaning
Exterior & Interior Window Cleaning
Floor maintained stripping, waxing, buff vinyl – deep clean tile & grout

Graffiti removal
Benefits
---
---
YCPW holds licenses and permits in state and local area
---